On October 20, 2015, my work received a Davey Awards Silver Winner, sponsored by The Academy of Interactive and Visual Arts. YAY!!

"Museum Murals" entered in the "Outdoor/Environmental – Signage/Environmental Graphics" category, composing of six designs that we installed at the Kahramaa Awareness Park (KAP), in Doha Qatar.
A Little About the Park
KAP is an edutainment project funded by Qatar General Electricity and Water Corporation "KAHRAMAA", as part of the nationwide Tarsheed initiative, to educate and foster energy and water conservation to the youth of Qatar, as the use of water for drinking and agriculture has increased.

"MCM Group won the international tender from the Qatar National Electric and Water Agency to design and build the interactive exhibitions and attractions for this futuristic educational exploratorium promoting sustainable living practices. Attractions include a 3D dome theater, interactive exhibits, an educational dark ride, and a host of dynamic features incorporating digital and dancing fountains, augmented reality exhibits, and a visitor tracking and reward system.", as mentioned on MCM Group's website.
A Little About the Mural Designs
As MCM Group's in-house graphic designer, I got a chance to work and collaborate closely with creative, technical and business minded colleagues, from Qatar, China, New Jersey to Southern California. Based on the style guide, created the museum's story on the walls, adding to the fun engaging visitor experience, completing designs from concept to production, working with vendors on fabrication and installation.
My Favorite Pieces in the KAP Project
The mural walls were my favorite pieces to work on during the KAP project.I also enjoyed telling multiple stories, using color, form, symbols, culture and continuity, with the inspiration of "fostering learning through a relaxed, fun and positive approach".

Looking back on our exhibit design journey, there's a sense of fulfillment knowing that it all started with architectural plans and an idea, to demonstrate water and electricity, how they relate to a kids and how to empower these kids to conserve resources.

Mural Walls Submitted to Davey Awards
Entrance to Dark Ride Wall
REFERENCE PLANS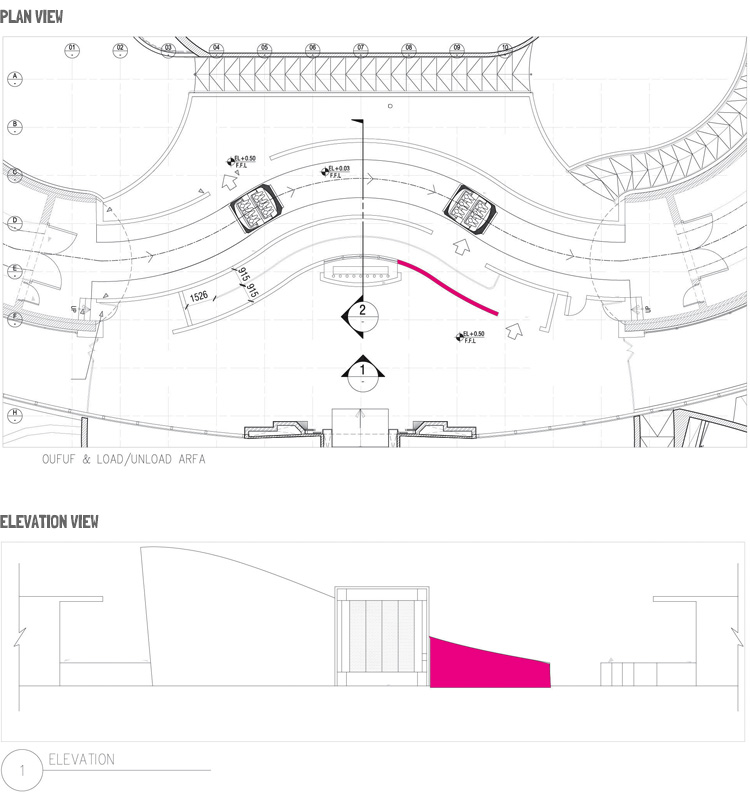 ARTWORK

ON SITE PHOTO (DURING INSTALLATION)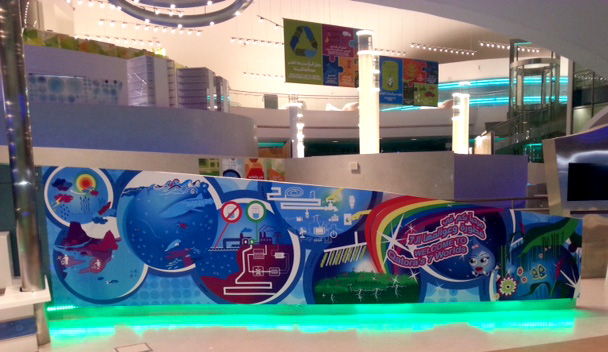 Tower Elevator Walls
REFERENCE PLANS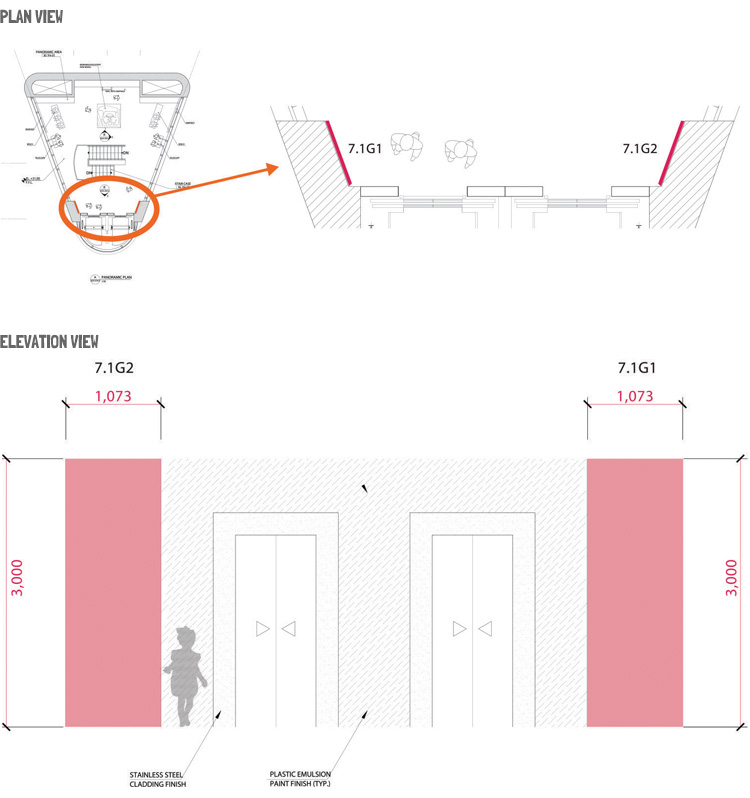 ARTWORK
Tower Back Wall
REFERENCE PLANS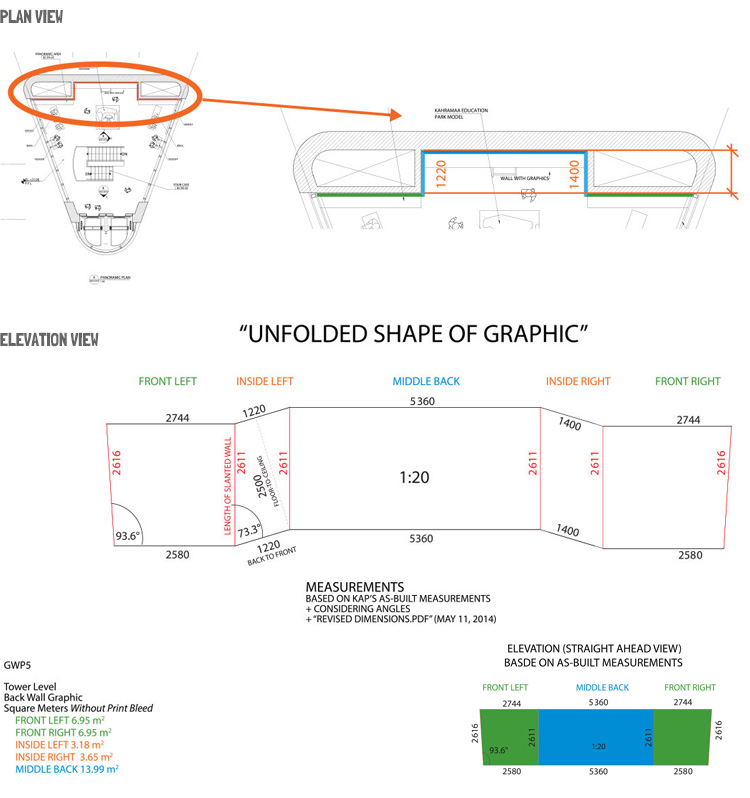 ARTWORK
ON SITE PHOTOS (DURING INSTALLATION)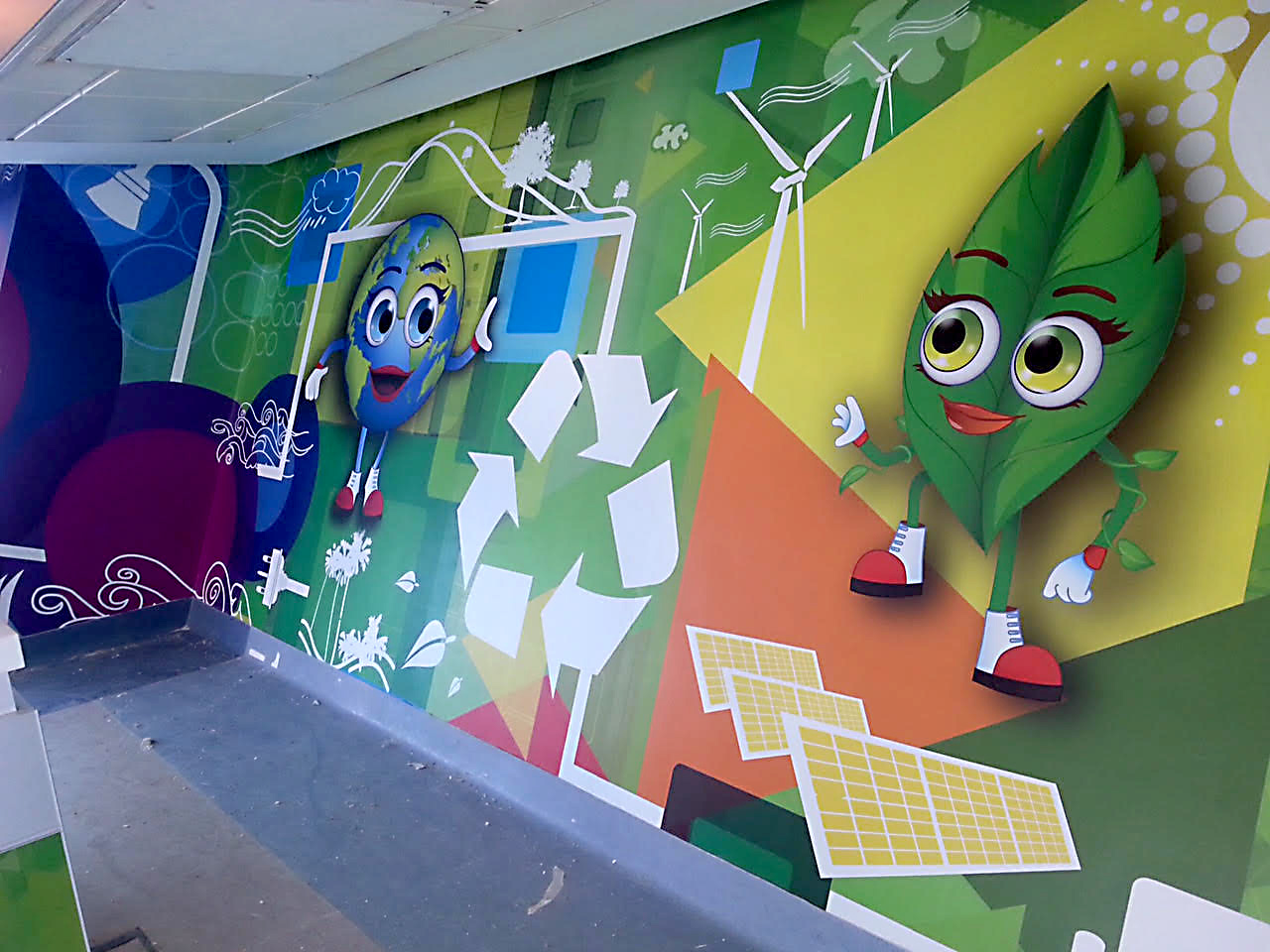 Lobby Corridor West Wall
REFERENCE PLANS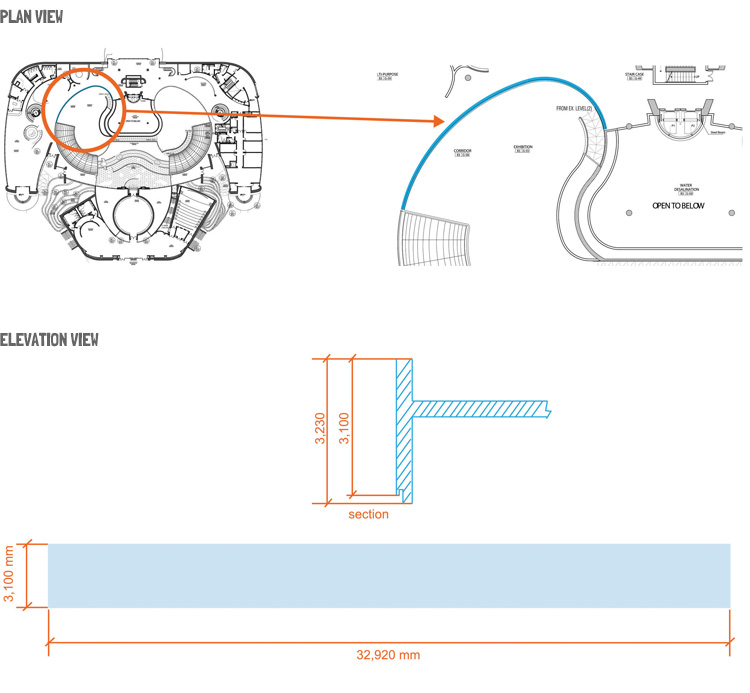 ARTWORK

ON SITE PHOTOS (DURING INSTALLATION)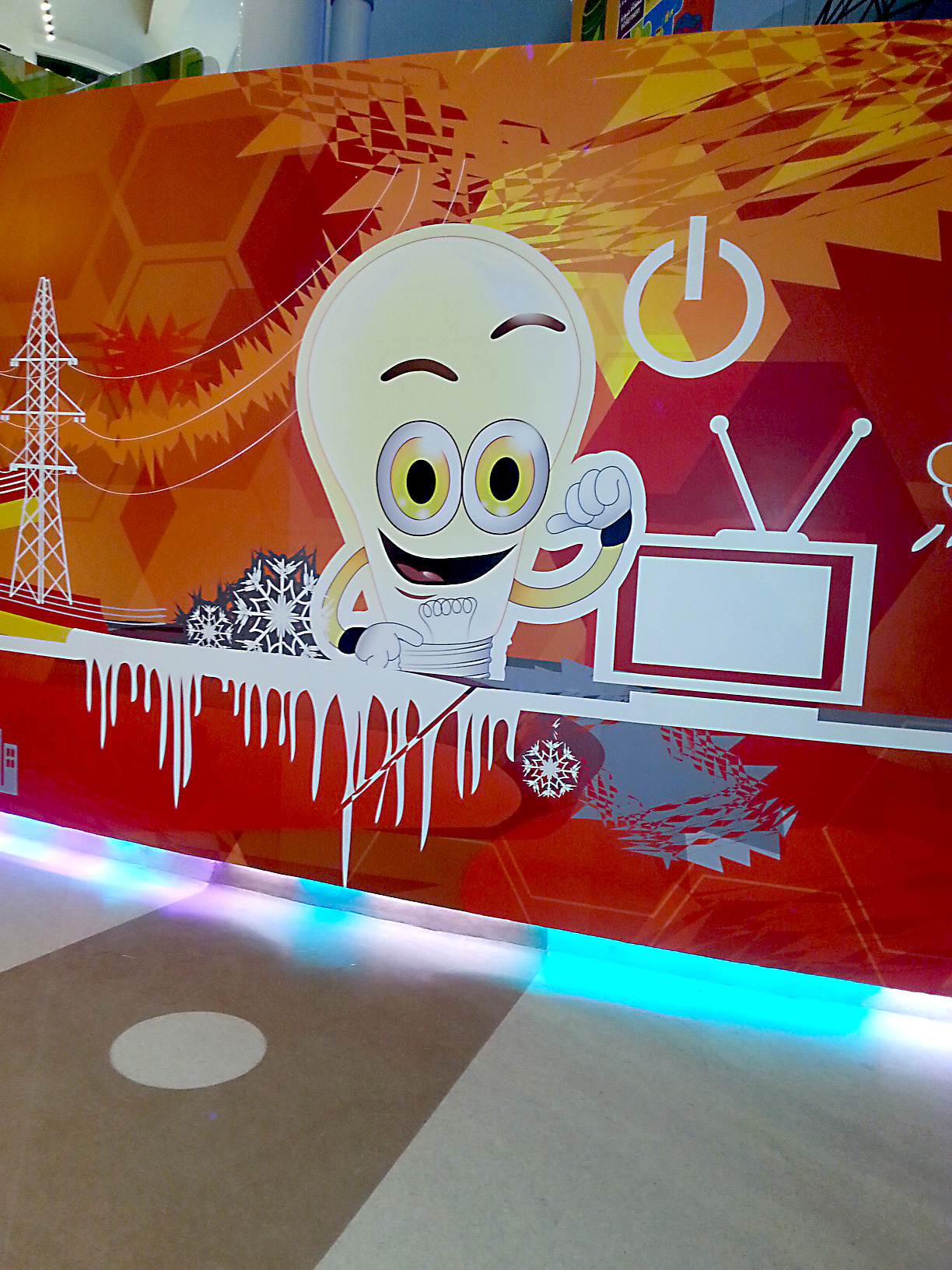 Lobby Corridor East Wall
REFERENCE PLANS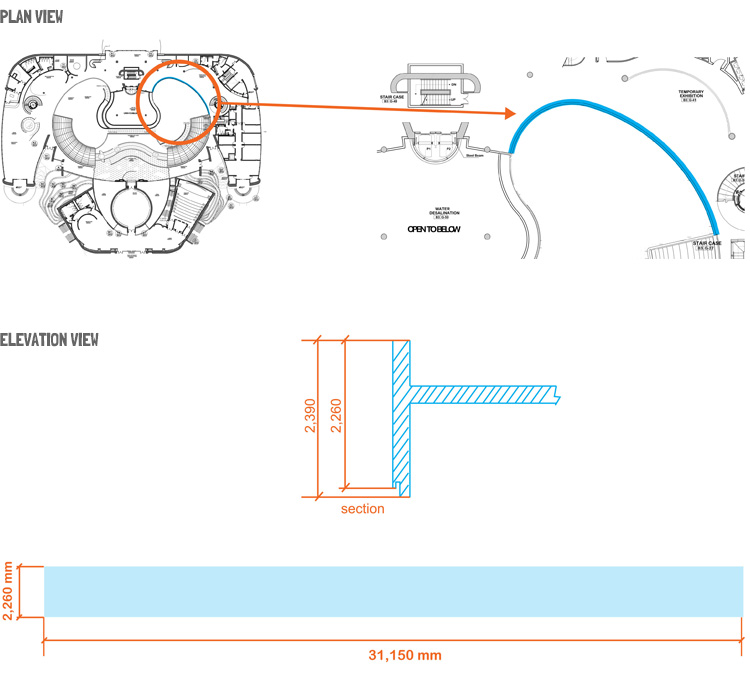 ARTWORK

ON SITE PHOTOS (DURING INSTALLATION)